Wednesday, December 17, 2014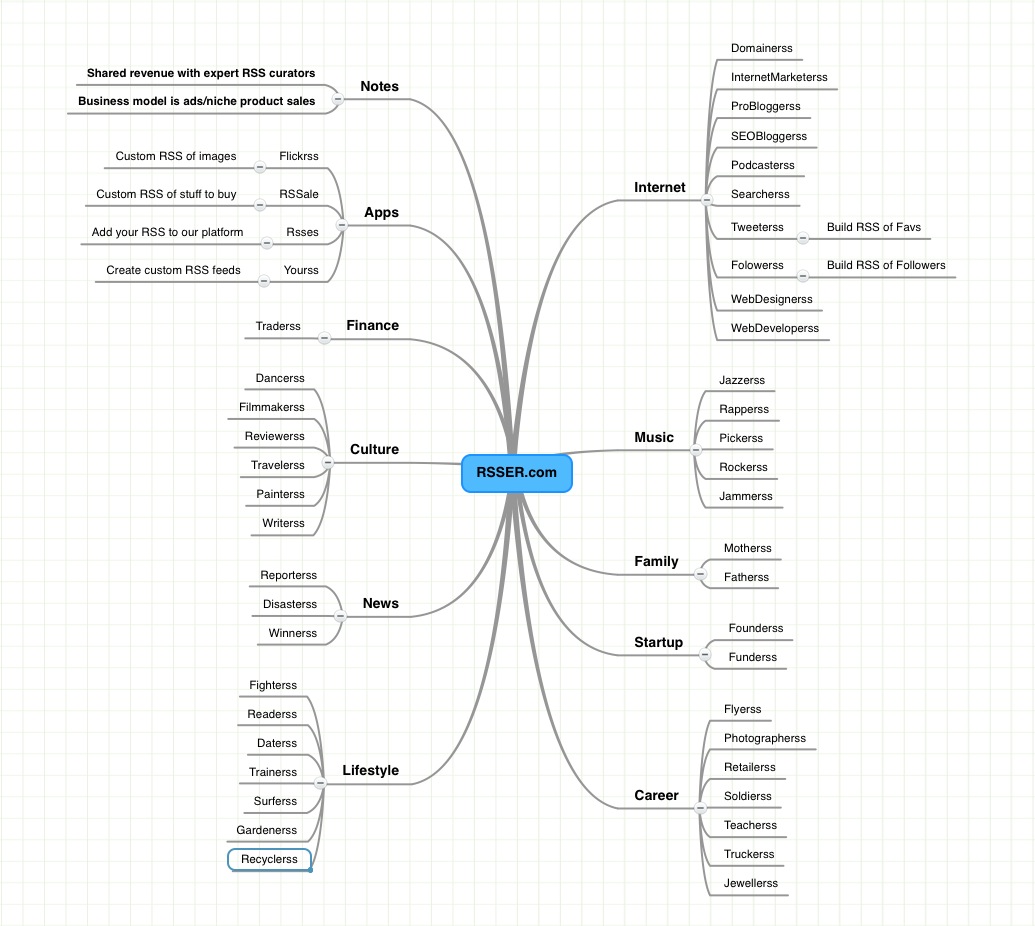 Friday, January 1, 2010
Where we're headed: We read it for you!
Readerss consume hundreds of niche topic news and blog articles daily, pick the best, and share them with you. Readerss are real people, not algorithms. We weed out the spam, the cheesy link bait, the SEO keyword dross, all the manufactured news, to connect you with what deserves your attention.
Where we're at: Are you using Google Reader to scan 100s of blog posts a day for those choice bits of special information? Perhaps you'd consider becoming a part of an aggregation experiment. I started out to do this alone, but what I've discovered is that caring for even one of these blog niches is a LOT of work! I've got my hands full with Domainerss.com (130 blogs and counting). So I'm looking for some knowledgable, passionate, people to handle aggregation for these other domains: InternetMarketerss.com, ProBloggerss.com, SeoBloggerss.com, WebDesignerss.com and WebDeveloperss.com
Automated aggregation catches all the noise. And in a space where smart people are vying for search ranking by spewing out tons of content, the amount of information becomes overwhelming. Wouldn't it be great if there was a portal for a favorite niche you knew you could trust to find all the best new content?
Readerss.com wants to be a community of people-powered, domain-driven, blog aggregators. It's not about ripping off content, it's about weeding and pruning.
What's in it for you? Right now it's hard to say, apart from the satisfaction of collecting all your favorite posts, including yours, into one place. Online income derives from traffic so only if/when Readerss.com became popular would it be practical to attempt to monetize. But hey, who knows? With an expert (or at least aspiring to be) Domainer, Internet Marketer, Pro Blogger, Seo Blogger, Web Developer and Web Designer on board, we might have the beginnings of a startup.
Anyway, like I said, it's an experiment for now and if you'd like to participate it's as simple as hooking up a Google Reader feed to the site I've already built. Try it! Please email me, john@readerss.com for details.
Best,
John Humphrey